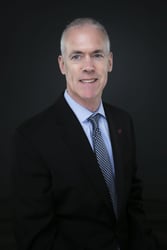 The Kansas City Business Journal recently published an article about our Air Traffic Management company, covering everything from our AeroBOSS Runway Incursion Warning System to our exciting new deal with Dallas Fort Worth International Airport.
In it, staff writer Leslie Collins talked with Bill Colligan, general manager of Selex's air traffic management group.
Here are a few highlights from the article:
On our new customer: "It's a big deal. Almost 80% of our revenue comes from international customers, so having a reference with the name recognition and the prestige of Dallas Forth Worth is important. … Customers look at Dallas Forth Worth as a very prestigious airport and rightfully so."
On fostering innovation: "By getting out and living a little with our customers and spending more time in the field with our customers, we get to see the problems from their perspective. Then we brainstorm how we might be able to solve the problems that keep them up at night."
On the culture at Selex: "When you don't penalize failures and you don't take yourself too seriously, you really build up a culture that people are willing to try new things."
Take a minute now to read the full article, Meet the OP aviation industry manufacturer that's flying under the radar.