William E. Colligan



Executive Vice President & General Manager of ATM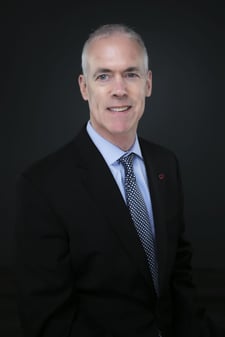 Bill is responsible for P&L, strategy development and execution for the Air Traffic Management line of business. Bill has over 25 years of experience in executive level leadership positions of international Air Traffic Control/Air Traffic Management solutions companies. He has developed, contributed to, and led corporate strategies to drive growth, capture markets, transformorganizations, and increase shareholder value. Bill holds a BS and MS in engineering (Clarkson University and Virginia Tech respectively) and has led teams designing, developing, and implementing advanced Air Traffic Management solutions for Air Navigation Service Providers (ANSPs),
airports, and airlines.
A recent transplant from the Washington DC area, Bill, his wife Bridgette, and
two sons live in Leawood Kansas.