LEONARDO'S ELSAG MAKE, TYPE & COLOR (EMTC)
NOW SEARCH BY COLOR, SEVEN BODY TYPES, 34 MAKES, AND NINE VISUAL DESCRIPTORS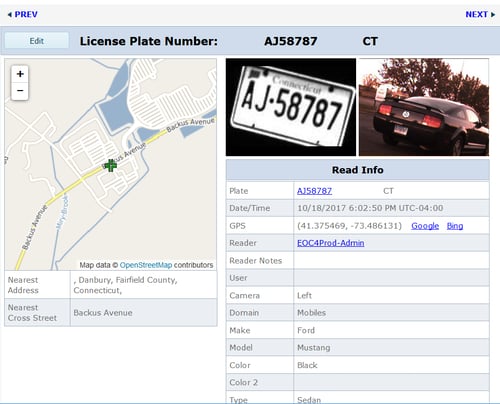 Leonardo is proud to introduce a Make, Type and Color Recognition feature called ELSAG MTC to their ELSAG Enterprise Operation Center (EOC). Using advanced computer vision software, ELSAG ALPR data can now be processed to include the vehicle's make, type - sedan, SUV, hatchback, pickup, minivan, van, box truck - and general color - red, blue, green, white and yellow. The solution actively recognizes the 34 most common vehicle brands on U.S. roads.
Additionally, the system will identify unique vehicle markings like a pedestal spoiler, roof rack, spare tire, bumper sticker or a ride sharing company decal.
This means that if an eyewitness is unsure about a plate number, the investigator can search for vehicles by color along with other provided descriptors. ELSAG MTC will be offered as a subscription-based add-on to the ELSAG EOC. End users can choose from either a hardware or cloud-based solution depending on their needs.
Tech That's Tailor-Made
When you work with an ELSAG system, you're not simply purchasing a static piece of hardware or software. You're gaining a dynamic, flexible and highly customizable ALPR system with which we make continuous improvements based on customer feedback.
If an officer or IT manager thinks up a new feature, we'll figure out how to build it, rigorously test it and roll out the beneficial changes to the greater user base.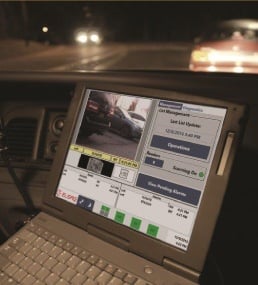 Your Mission Is Our Mission
We know your department needs meaningful and measurable ways to positively impact community safety. At Leonardo, we are passionate about creating an ethical, accurate and instant means of ELSAG ALPR data delivery.
Through continuous technological development, reliable 24/7 system support and compliant, real-time data captures, you're equipped with the most efficient and effective ALPR technology available.