ELSAG ALPR SpeedEnforcer™ Software
Ensure Safer Environments For Everyone On The Road
Crashes in work zones led to 669 fatalities in 2014. Speeding was a factor in 28% of all fatal crashes.
Leonardo's ELSAG ALPR SpeedEnforcer™ software helps create safer environments for everyone on the road, including people who work on busy roadways.
Using a simple calculation for speed over time and distance, SpeedEnforcer is a valuable tool to identify speed violators and make specific zones along a roadway safer. This license plate reader software application identifies speeding vehicles between two fixed points and alarms officers ready to interdict or triggers an automatic ticketing process.
This application is perfect for construction zones where enforcing lower speed limits is difficult or along roadway stretches where the speed drops but many motorists keep traveling at the higher speed.
ALPR Speedenforcer software:

Features
The system has two mobile or fixed Plate Hunter ALPR cameras per lane of coverage, a central server and specially designed software.
The first camera reads license plates as vehicles enter the zone. The second camera reads the same plates as vehicles exit.
SpeedEnforcer calculates the speed of each vehicle traveling inside the zone based on entry and exit times across a specified distance between the cameras.
Each read taken by both cameras includes the license plate number, speed, photos, data and timestamps, GPS coordinates and any alarms generated.
On-The-Spot Data Delivery
Our fixed and mobile ALPR systems are designed to be scalable and capable of capturing millions of records based on your internal server capabilities. Data is instantly available for analysis, so operators know if it's a routine traffic infraction or something more serious.
Our ALPR solutions ensure the information you collect is accurate, won't infringe on an individual's right to privacy and that the data is retained in accordance with your policies.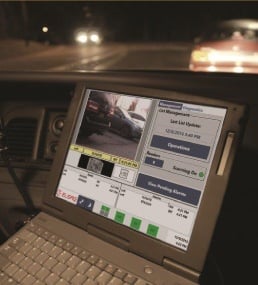 Reliable Customer Satisfaction
At Leonardo, we take our role in helping to keep your community safe seriously. No matter the situation or source of the problem with our ELSAG ALPR systems, we provide a quick and complete resolution – even if it's on our dime.
We also provide training for operators on how to use the software as well as tips on how to effectively access and analyze data for your most critical situations.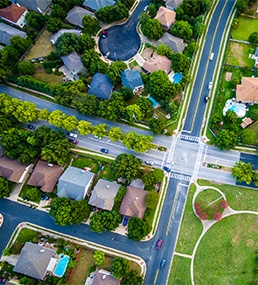 {