THE ELSAG MTC™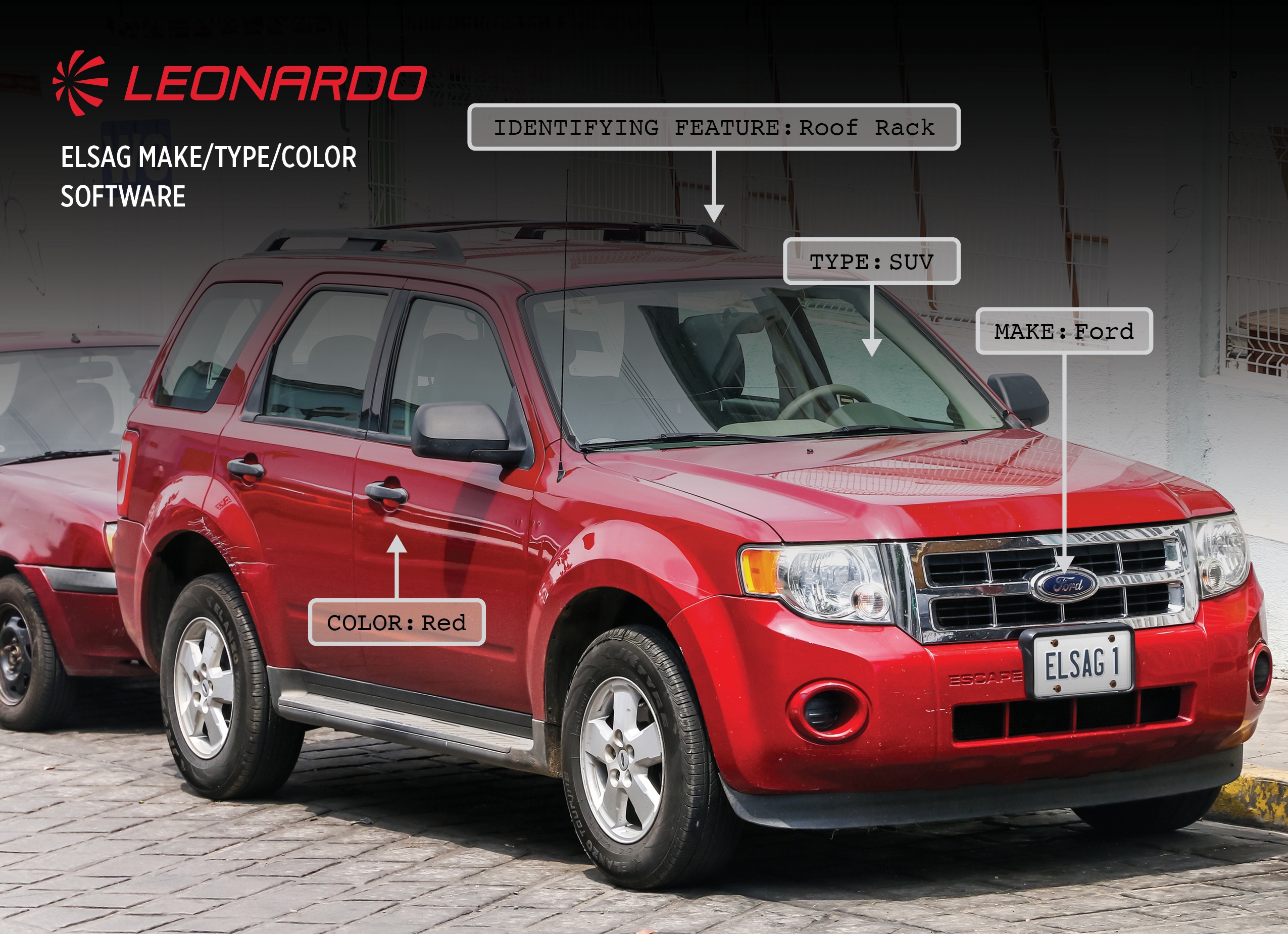 Leonardo's ELSAG MTC™ (Make, Type, Color) uses advanced computer vision software to allow ELSAG automatic plate recognition readers (ALPRs) to see and understand much more than just the license plate number.
If a witness can't provide a full plate number, but provides details about the vehicle in question, the MTC software allows you to search your data by body type and distinguishing vehicle features.
Find out how to boost the power of your data and aid your investigations with this subscription-based software.
Get your free ELSAG MTC product sheet today.