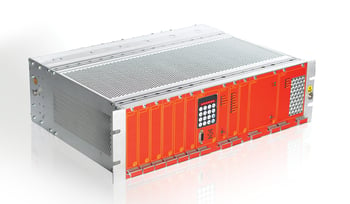 On January 1, 2014, through reorganization by Leonardo (formerly Finmeccanica), ELSAG North America, LLC; Selex System Integrators; and Selex Communications were combined to form the U.S. subsidiary Selex ES Inc. Headquartered in Overland Park, Kansas, Selex ES Inc., a Leonardo Company is a leader in Air Traffic Management, Critical Communications Technologies and Law Enforcement Systems. The company delivers robust solutions for the pressing needs of Government Agencies, Armed Forces, and Commercial and Industrial operators. In addition to full design, production, and commissioning in the U.S., Selex ES Inc. ensures seamless access to the full product offerings of the Leonardo Company for military and civil markets.

Operating in the U.S. for more than 100 years, Selex ES Inc. has built successful domestic and international businesses in the fields of Air Traffic Management, Critical Communications and Law Enforcement. The unified Selex ES Inc. business uniquely positions the company to address the rapidly changing high technology needs of defense, security, commerce, transportation and civil resilience in the U.S. market and abroad. Selex ES Inc. values the long and distinguished history of these businesses and reflects the entire Leonardo Company's commitment to providing superior solutions to meet today's pressing needs.

Selex ES Inc. originates, designs, and develops advanced technology products, systems and solutions that stand out for their excellent performance and reliability.
The Air Traffic Management line of business develops a variety of land based navigational aid including ILS and DVOR with major customers including the FAA and U.S. Navy.
The Critical Communications line of business delivers DMR, TETRA and P25 solutions to Utility, Transportation, Logistics and Public Safety organizations throughout North America.
The License Plate Reader team has been engineering, manufacturing and deploying highly sophisticated camera systems specifically designed to read and analyze license plates for interdiction, investigations, access control, parking and tolling.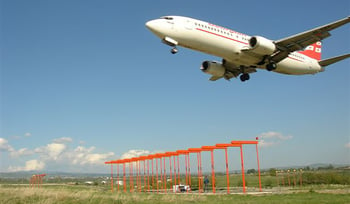 Selex ES Inc. has the capabilities to draw upon Leonardo's full catalog of offerings in automation, security, transport, defense & space, and information technology. In this framework, Selex ES Inc.'s skills represent both a dedicated offering in their own right, as well as acting in a supporting role to introduce empowering technology infrastructure. Vertical solutions addressed to individual business areas are developed to meet specific process and customer requirements. The Selex ES Inc. hardware and software R&D centers liaise with customers, industry organizations, and governmental regulators to develop advanced technology systems using both proprietary and third-party products. Selex ES Inc. has mastery of consulting, product development, system integration, service and certification management. The U.S. workforce of nearly 200 includes highly skilled technical engineers in electronics, computer software design, project management and manufacturing supported by a strong team of knowledgeable sales and marketing team members. The Selex ES Inc. team works out of locations in Overland Park, KS; Greensboro, NC; Brewster, NY and Washington, DC with local representation provided by third party resellers and field support technicians.

Selex ES Inc's. presence in the U.S. is also enhanced by additional Leonardo subsidiary companies Selex Galileo Inc., Sirio Panel Inc. and Lasertel Inc. Selex ES Inc. is a wholly-owned U.S. subsidiary of Leonardo Company, SpA. Selex ES Inc. proves to be a stronger, more efficient and more flexible company due in large part to the parental support from Leonardo Company, S.p.A.