TETRA Digital Radio
The Accepted Standard For Critical Communications
TETRA is an open standard developed by the European Telecommunications Standards Institute (ETSI), and is designed specifically for government agencies, public safety networks, transport services, public utilities, oil and gas, and large enterprises.
As the accepted radio standard for critical communications, TETRA is used around the world to ensure resilient and secure communication while protecting citizens.
At Leonardo, we provide LMR technology, such as TETRA, to the public safety and critical infrastructure markets to help them meet their mission-critical needs.
TETRA:
Features
TETRA uses time division multiple access (TDMA) with four user channels on one radio carrier and 25 kHz spacing between carriers.
In addition to voice and dispatch services, TETRA supports several types of data communications, including status messages and short data services (SDS).
TETRA mobile stations can communicate using direct mode operation (DMO) or trunked mode operation (TMO).
The Adaptable Platform
Legacy LMR technology platforms often have proprietary features and restrictions that result in forced obsolescence and upgrades. Another result is limited competition and increased costs.
That's why Leonardo's digital LMR solutions and architectures are based on state-of-the-art protocols that enable lower first and lifecycle costs, obsolescence protection and the flexibility to choose the combination of solutions that match your needs.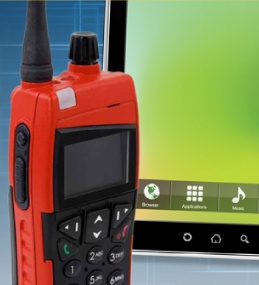 Powerful, Software-Defined Technology
Leonardo uses resilient, open standards technology that is interoperable, all IP-based and built on a distributed architecture.
Our systems are engineered to operate from one box with simulcast and multi-mode software. Leonardo has experience and proven solutions.