Ensure Reliable And Secure Communications
With Our Adaptanet® TETRA IP Solution
Leonardo's Adaptanet® TETRA IP solution is commonly used by police departments, emergency operators, government agencies, defense forces and other business-critical organizations that need immediate, reliable and secure communications.
Adaptanet TETRA IP links multiple sites distributed across a network with call capabilities, exploiting all the benefits of full-IP connectivity.
Wireless public networks are subject to crowding – especially during an emergency. Our adaptable TETRA IP solution is the ideal choice for high-congestion communication environments that require a robust network.
Adaptanet TETRA IP Solution:
Features
Adaptanet TETRA IP fully supports IP-based applications, allowing users access to intranet or internet databases and services from their mobile radio.
Flexibility in deployment is achieved with an infrastructure that can be designed and configured to meet your organization's needs. Various infrastructure configurations are available, including BS node, BS node Compact, BS node-TS and BS node C-TS.
Multiple mobiles and portables are available, including Puma T3 core and Atex version, Puma T4-TETRA and LTE, MR-4000 multi-technology router, and VS-4000 mobile with control heads for both indoor and outdoor applications.
The Adaptable Platform
Legacy LMR technology platforms often have proprietary features and restrictions that result in forced obsolescence and upgrades. Another result is limited competition and increased costs.
That's why Leonardo's digital LMR solutions and architectures are based on state-of-the-art protocols that enable lower first and lifecycle costs, obsolescence protection and the flexibility to choose the combination of solutions that match your needs.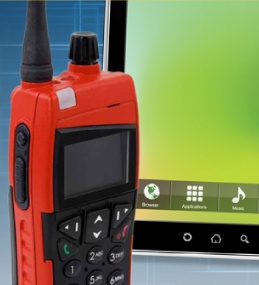 Reliable Customer Satisfaction
LMR connectivity is often a 24/7 job where a mission-critical event can happen at any time. That's why our expert technical support is always available when you need it – 365 days of the year.
At Leonardo, we take our role in helping to keep your community safe seriously. No matter the situation or source of the problem with our LMR systems, we provide a quick and complete resolution – even if it's on our dime.