Leonardo System Service And Support
When You Need It Most
Disasters and other mission-critical events happen in an instant, and you rely on your LMR system to protect you and those in need. You simply can't afford poor audio quality, breaks in connectivity or downtime.
At Leonardo, we offer LMR system service and support when you need it most. Twenty-four hours a day. Seven days a week.
THE PEACE OF MIND GUARANTEE: Best in the Industry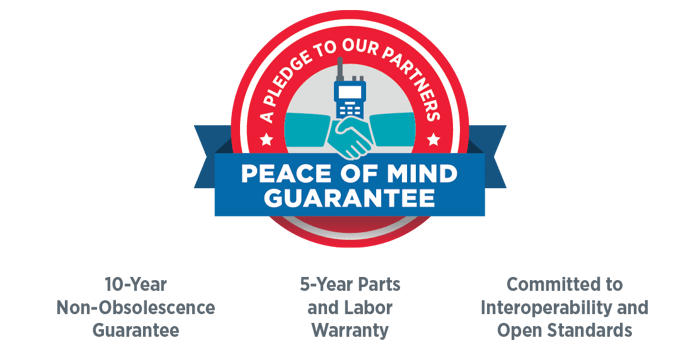 Leonardo expands its commitment to service and support with our Peace of Mind Guarantee. Designed to reassure end-users and reseller partners that their Leonardo LMR networks will be reliable, adaptable and will last for years to come.
Protect your critical communications network and your investment with our pledge to you — the Peace of Mind Guarantee.
LMR System Services
At Leonardo, we are committed to your mission and make it our mission to ensure that your systems continue to work reliably by offering the following services:
Project Services

Project management
System engineering
Site survey
Site and tower works
Ancillary equipment supply
Factory system staging
Acceptance testing: FAT, SAT, CAT
Installation: infrastructure, lines and antenna
Commissioning and optimization
Frequency and site acquisition
Training design and delivery
User terminal
Installation, programming and instruction

Preventative Maintenance Services

Annual system health check
Technical training refresher
Site survey
Analysis, planning and optimization
Network analysis

System Support Services

Extended warranty
Software updates with upgrade service
Priority help desk support
Remote system monitoring and diagnostics
Network operation and managed services
Disaster recovery support
Dispatched services with emergency on-site support
Decommissioning and recycling
Reliable Customer Satisfaction
LMR connectivity is often a 24/7 job where a mission-critical event can happen at any time. That's why our expert technical support is always available when you need it – 365 days of the year.
At Leonardo, we take our role in helping to keep your community safe seriously. No matter the situation or source of the problem with our LMR systems, we provide a quick and complete resolution – even if it's on our dime.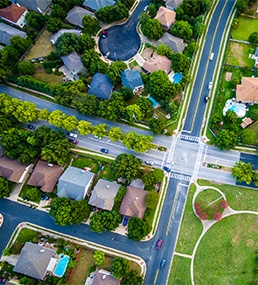 Legendary Italian Design, U.S.-Based Operations And Support
When you call our team for LMR system support, you'll talk to someone right here in the United States – not overseas. And because we know that you rely on our solutions for your critical communications, we offer 24-hour support at our call center.
All aspects of our Americas LMR business – from system design to product troubleshooting – are supported at our facility in Overland Park, Kansas.