Leonardo's Land Mobile Radio Peace of Mind Guarantee
Leonardo offers a diverse portfolio of LMR solutions based on open standards. All of our systems are designed for businesses that require reliability, adaptability, flexibility and interoperability for their critical communications.
We back our commitment to our customers and partners with an enhanced guarantee program which is the best in the industry.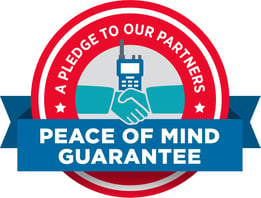 Download the brochure today to find out more.