REDUCE server management HEADACHES with LEONARDO'S ELSAG cloud Storage solution
Leonardo's ELSAG Cloud Storage Solution (ECSS) is a CJIS-compliant virtual server that Leonardo has established to assist agencies with the IT responsibilities that managing an ALPR server creates.

This solution will allow Leonardo to fulfill the IT support role for end users allowing their personnel to focus on the investigations.
It also reduces the infrastructure costs an end user would incur purchasing and maintaining physical hardware. ECSS allows end users to retain complete ownership and control of their data with the flexibility to meet jurisdictional storage and sharing policies.
The ECSS is the perfect resource for small agencies that might have limited IT support and budget.
Tech That's Tailor-Made
When you work with an ELSAG system, you're not simply purchasing a static piece of hardware or software. You're gaining a dynamic, flexible and highly customizable ALPR system with which we make continuous improvements based on customer feedback.
If an officer or IT manager thinks up a new feature, we'll figure out how to build it, rigorously test it and roll out the beneficial changes to the greater user base.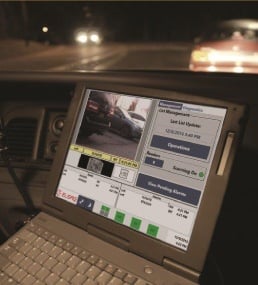 Your Mission Is Our Mission
We know your department needs meaningful and measurable ways to positively impact community safety. At Leonardo, we are passionate about creating an ethical, accurate and instant means of ELSAG ALPR data delivery.

Through continuous technological development, reliable 24/7 system support and compliant, real-time data captures, you're equipped with the most efficient and effective ALPR technology available.

{