Improve Communications In Critical Environments
With Our ECOS-D Multi-Mode Solution
Leonardo's ECOS-D digital mobile radio (DMR) software-defined solution provides users with flexible, innovative solutions to help improve communications.
Our ECOS-D system delivers high availability and performance in the most critical environments. Software-defined fail-overs and redundant functionalities are built into the network.
The complete ECOS-D DMR solution is fully compliant with the new ETSI DMR standards and provides users with an easy and seamless migration from an existing analog or legacy system to a digital network.
ECOS-D Multi-Mode Solution:
Features
The ECOS-D multi-mode system can be configured as analog FM, DMR II, DMR III, APCO P25 or Dynamic Dual Mode (analog FM/DMR II and analog FM/P25).
System configurations for ECOS-D include multicast (cellular), simulcast or a hybrid combination of both.
Trunking architectures include fully centralized, fully distributed or a combination of both.
All of the modes, configurations and architectures are achieved within the footprint of the radio base station (RBS). No external hardware or equipment is required.
The Adaptable Platform
Legacy LMR technology platforms often have proprietary features and restrictions that result in forced obsolescence and upgrades. Another result is limited competition and increased costs.
That's why Leonardo's digital LMR solutions and architectures are based on state-of-the-art protocols that enable lower first and lifecycle costs, obsolescence protection and the flexibility to choose the combination of solutions that match your needs.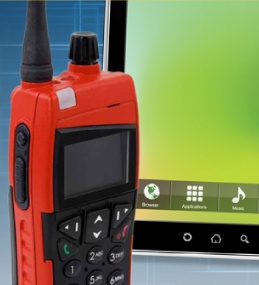 Powerful, Software-Defined Technology
Leonardo uses resilient, open standards technology that is interoperable, all IP-based and built on a distributed architecture.
Our systems are engineered to operate from one box with simulcast and multi-mode software. Leonardo has experience and proven solutions.