Fixed Plate Hunter ALPRs
Today's Most Advanced Fixed License Plate Readers
The ELSAG F3 Fixed Plate Hunter features the most sophisticated technology for critical infrastructure protection, ongoing investigations, real-time traffic monitoring, access control and toll collection.
A fixed ALPR camera is mounted on to key arteries and highways, bridges, tunnels and overpasses to monitor set locations. License plate data is captured 24/7 and the system remembers everything it sees.
ELSAG F3 Fixed Plate Hunter systems are critical tools in identifying traffic anomalies, criminal investigations, access control and toll collection.
The ELSAG F3 ALPR systems read plates day or night, in all weather conditions, and from all 50 U.S. states as well as most foreign countries.
The Plate Hunter Fixed ALPR:
System Features
The ELSAG Fixed Plate Hunter ALPR system is the most accurate fixed automatic license plate reader available to constantly monitor sensitive areas.
The system has digital cameras — featuring built-in processors, a field control unit (FCU) and proprietary software — that capture images of license plates and cross-check each with hot lists to identify vehicles of interest.
Alarms are broadcast in real time to a command center, patrolling vehicles and/or mobile devices, for immediate reaction.
ELSAG Fixed Plate Hunter also determines a vehicle's speed, providing data that helps to identify traffic patterns and automatically detect real-time traffic anomalies, such as jams, stationary vehicles on open traffic lanes and other dangerous occurrences.
Other features include:
Allows for data collected to be transferred to a storage server for future analysis in aiding investigations
Privacy Protection Guarantee
At ELSAG, we are fully committed to operating within regulations established by state and local jurisdictions on an individual's right to privacy.
We do not gather data privately, sell access to it or retain it for longer than allowed. We research who we're selling our systems to, ensuring our customers have a legitimate use for the data. There is no way to shade the information with personal opinion because it's purely agnostic data.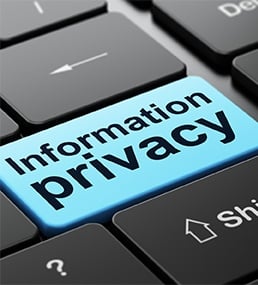 The Plate Hunter H6 Fixed ALPR System:
Features
ELSAG's Plate Hunter H6 is a lower-cost fixed ALPR system using smaller, less overt cameras.
Up to four mobile cameras connect to a field control unit (FCU) inside a utility box. The cameras can be mounted up to 25 feet away from the FCU. The system broadcasts suspect vehicle alarms to command centers or patrol cars simultaneously via an in-car computer, email or smart phone.
Plate Hunter H6 performs with the same speed and accuracy as our pure mobile and fixed systems, and is ideal for monitoring access control, parking, urban environments with 1-2 lanes of coverage, and areas where vehicles have limited or restricted movement.
Other features include:
Captures date and time stamps, GPS coordinates and photo of the license plate
Features multi-level alarms for prioritization (wants, warrants, AMBER Alerts)
Allows for all data collected to be archived in the ELSAG

Enterprise Operations Center™ (EOC) database

and analyzed for aiding investigations
Tech That's Tailor-Made
When you work with ELSAG, you're not simply purchasing a static piece of hardware or software. You're gaining a dynamic, flexible and highly customizable ALPR system with which we make continuous improvements based on customer feedback.
If an officer or IT manager thinks up a new feature, we'll figure out how to build it, rigorously test it and roll out the beneficial changes to the greater user base.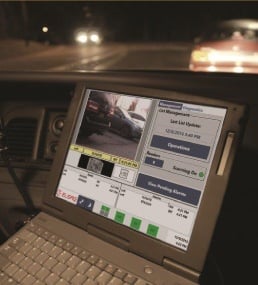 Your Mission Is Our Mission
We know your department needs meaningful and measurable ways to positively impact community safety. At Leonardo, we are passionate about creating an ethical, accurate and instant means of ALPR data delivery.
Through continuous technological development, reliable 24/7 system support and compliant, real-time data captures, you're equipped with the most efficient and effective ALPR technology available.