ELSAG Parking Integration Software
Track Parkers And Take Action
Whether your parking operation is across an entire municipality or you have an independent parking operation with a handful of lots, the daily management and enforcement requires manpower and time to survey streets, lots and garages. Leonardo's ELSAG ALPR Parking Integration Software will add a force multiplier within your operation.
ELSAG ALPR Parking Software is the most effective and efficient means of parking enforcement.
Designed with modules for time and permitting applications, the software helps to significantly reduce the time and resources you currently spend on parking management.
ALPR Parking Software:
Features
"Electronic chalking" marks a car when someone parks in a timed zone. Two ALPR reads at the same location creates an alert for parking enforcement to issue a ticket.
The software interface runs ALPR camera captures through a ticketing system to identify time enforcement and permit violations, issuing tickets when there's a violation.
Uses Automatic License Plate Recognition cameras, GPS, time/date stamp and proprietary back office server software to identify vehicles which have violated parking regulations within a specific area.
Ability to integrate and correlate data from multiple enforcement vehicle.
Non-parking related vehicles can passively send data to a parking enforcement officer.
Software can be used with existing ELSAG Mobile Plate Hunter ALPR systems.
Administrative control through central dispatch and monitoring.
Dispatch capabilities to prioritize enforcement agents' activities and resources on high volume areas.
Zone prioritization based on geography and agents in the field.
Ticket Agent View is independent of Car View allowing patrol vehicle to keep moving while enforcement agents on the ground issues violations.
Capable of integration with existing ticket management processing applications or available with ELSAG's end to end ticket management and collection solution.
Aids in vehicle turnover within a business district.
On-The-Spot Data Delivery
Our fixed and mobile ALPR systems are designed to be scalable and capable of capturing millions of records based on your internal server capabilities. Data is instantly available for analysis, so operators know if it's a routine traffic infraction or something more serious.
Our ALPR solutions ensure the information you collect is accurate, won't infringe on an individual's right to privacy and that the data is retained in accordance with your policies.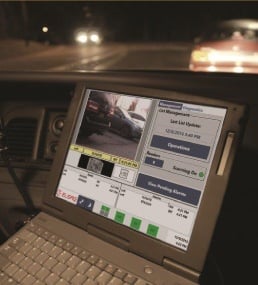 Privacy Protection Guarantee
At Leonardo, we are fully committed to deploying our ELSAG ALPR Systems within regulations established by state and local jurisdictions on an individual's right to privacy.
We do not gather data privately, sell access to it or retain it for longer than allowed. We research who we're selling our systems to, ensuring our customers have a legitimate use for the data. There is no way to shade the information with personal opinion because it's purely agnostic data.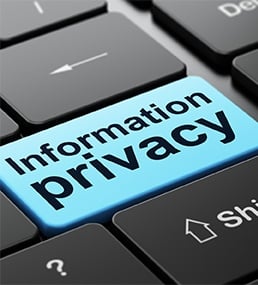 {