ELSAG ALPR Service And Support
Reliable Resolutions With ELSAG
At Leonardo, we take our role in helping to keep your community safe seriously. That's why ELSAG ALPR service and support is always available when you need it – 365 days of the year.
No matter the situation or source of the problem with our ELSAG ALPR systems, we provide a quick and complete resolution, even if it's on our dime.
We offer ongoing IT support to keep your ALPR system remaining in perfect working order through our warranty program, which features levels of service and support depending on your needs.
Want to find out more about the benefits of our warranty program? Fill out the form by clicking below and our Warranty Manager will be in touch!
ALPR Service And Support:
Features
Leonardo's ELSAG help desk is always on, offering 24/7 ALPR system service and support. Simply fill out a service ticket and it goes into a queue for processing.
Our warranty program features SLAs, with levels of customer support depending on your needs. We offer full coverage for the first year of your purchase, so you don't have to worry about dealing with unexpected repair costs in year one.
Even if you don't purchase a support warranty plan, we'll still repair issues on an individual basis for a one-time fee.
Tech That's Tailor-Made
When you work with an ELSAG system, you're not simply purchasing a static piece of hardware or software. You're gaining a dynamic, flexible and highly customizable ALPR system with which we make continuous improvements based on customer feedback.
If an officer or IT manager thinks up a new feature, we'll figure out how to build it, rigorously test it and roll out the beneficial changes to the greater user base.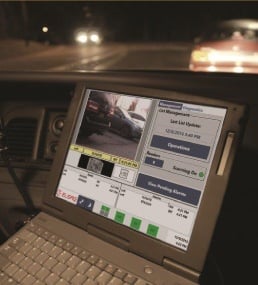 Your Mission Is Our Mission
We know your department needs meaningful and measurable ways to positively impact community safety. At Leonardo, we are passionate about creating an ethical, accurate and instant means of ELSAG ALPR data delivery.

Through continuous technological development, reliable 24/7 system support and compliant, real-time data captures, you're equipped with the most efficient and effective ALPR technology available.

{