ELSAG® License Plate Reader Technologies
Discover the power of options and how our ecosystem of LPR hardware and software can help you keep your community safer.
No two agencies have the exact same LPR needs. We will work with you to find the solution that is right for you.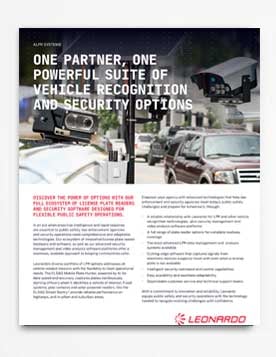 "Our department has been working with Leonardo since 2009. We see ELSAG LPR as true force multipliers and not just for stolen vehicle recovery. They are instrumental in many of our investigations."
Chief Dawn Layman, Lenexa, KS