Ebook offer: The Automated Parking Management System You May Not Know About (But Should)
Download our free ebook to find out how our ELSAG® mobile ALPRs can automate your parking management and enforcement.
Why use ALPR for Parking?
Saves you valuable time and money
Data is instantly compared against white lists or hot lists
Ticket scofflaws instant alerts
Parking officers patrol faster and can cover more ground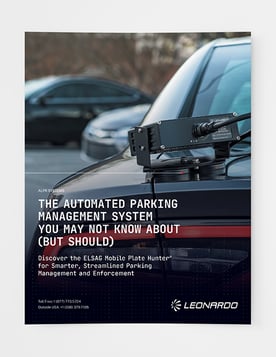 Download the ebook for more details.