Looking for a lower cost fixed ALPR system? Look no further.
The ELSAG VPH900™ gives your agency the benefits of a traditional ALPR system at a lower cost by using select IP cameras.
Whether you are enhancing an existing system and want to add fixed plate readers or are building a new system from scratch, the VPH900 is an effective, efficient and affordable option.
Find out more by downloading the product sheet today.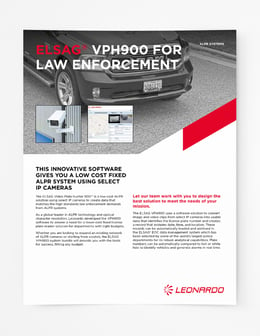 DOWNLOAD THE VPH900 PRODUCT SHEET:
{