As much as we stand by our technology and the services they provide to communities near and far, we're nothing without a strong team. After all, everyone knows that people don't just buy products. They invest in relationships, experiences, and companies that let them know they matter.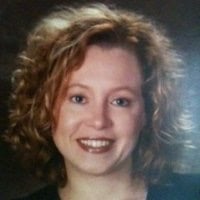 That's why, when you see Leonardo at conferences or if you were to swing by our offices, our team is constantly chatting it up with our clients. From sales to marketing to engineering, we're all in this for the same end goals and love getting to know our customers better.
So, want to get to know our team better? Here on the blog, we'll introduce you to a few of our various rock stars. First up...
Meet Tracy Brown
Leonardo's Warranty Operations Manager, Tracy has been with the company for five years—and in that time has picked up the nickname of the Warranty Wizard. Have a warranty question? She's got you. (Need a book recommendation? She has plenty of those too.) A Lenoir-Rhyne University graduate, Tracy is often on the road meeting with customers, but calls North Carolina home.
Tell us about your role with leonardo.
As Warranty Operations Manager, I'm responsible for documenting, validating, and resolving warranty claims with customers. I process warranty enrollments, educate customers about usage, create reports on customer interactions, and am always happy to answer questions. In addition, I analyze root causes of warranty claims and identify methods to reduce those claims.
What do you love about working with your customers?
I love the fact that I speak with all customers (large and small) in all territories. Also, I work with all sale reps and all departments internally. It helps me to see the greater picture of how we serve our customers and how I contribute to the success of Leonardo.
What do you enjoy most about working with lpr systems?
I really love hearing success stories about how our LPR equipment plays a vital role in solving crimes, apprehending suspects, and locating missing persons. It makes me realize how vital Leonardo is to the safety of the community at large, and it's exciting to play a role in that.
What's your background in, and what led you to leonardo?
My background is in inside sales and customer service. [Tracy has held impressive roles at Dun & Bradstreet Credibility Corp. and Berry.] I was intrigued when I saw the job posting for Leonardo because I knew that I possessed a combination of qualities that would make me a good fit for the job.
What are you most excited about right now? And what do you do in your free time?
I'm most excited about being an empty nester! I have time now to pursue my interests and hobbies—read, hike, choral singing, and I'm also the Scouting Ministry Coordinator for my church's Boy Scout troop.
Got a frequently asked question you can answer right now?
People always want to know: Why do I need this warranty? What is the benefit? The answer: If there is a hardware or software defect that arises during the warranty coverage period, Leonardo will cover the cost of the repairs, software upgrades, maintenance, and support. And unlimited 24/7 remote diagnostic assistance is provided at no additional cost.
Thanks, Tracy!