If you already know Jim Craige, you'd probably say he's an exceptional salesperson and conversationalist, dedicated to Leonardo's mission and products. (His team couldn't agree more.) Did you also know he's an avid photographer and a retired sergeant?
In our ongoing series here on the blog, we're introducing you to what makes Leonardo special: our people. Last month, you met Tracy Brown. This month, get to know Jim, Field Operations Manager for the Mid-Atlantic Region, going on five years with the company.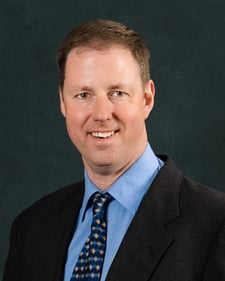 Tell us about your role with Leonardo.
As Field Operations Manager for the Mid-Atlantic, I cover Virginia, Washington D.C., Maryland, Delaware, and West Virginia. Because of my proximity to D.C. I also handle most federal customers. I am the first call with customers and users of our technology, and I am with them from the initial sales through installation, implementation, and training. After deployment I continue to work with the agency as the primary point of contact for questions and advising on new software and hardware developments.
What do you love about working with your customers?
I want to help them with their mission. In law enforcement, that means helping to catch bad guys and prevent crimes. In parking, that is helping the customers with easy and convenient parking systems that allow them to pay for parking, and helping operators enforce the rules. For high security government and military installations, I can help with providing key information before vehicles reach a gate or checkpoint. I really enjoy working with the professionals in each of these industries and working with them to figure out how they can use our LPR systems to enhance their missions.
And how about with your team?
I rely on the LPR team at Leonardo to bring all their experience and knowledge into a project. Most of our people have been working with Leonardo's systems for many years, and that experience allows us to get the right products and services tailored to each customer. Our support team is mission oriented to ensure that the LPR systems deployed are always working and continually improving. Team is the right word; we all work together!
What excites you about the products?
I get very excited about the development of new features and functions in our hardware and software. As each new feature is discussed, I want to be in on the testing and get the word out to our users. Each time I meet with our engineers and developers I learn about the exciting new features that are on the horizon and I just can't wait to see them get out into the field. I am also very proud of the capabilities of the systems we already have deployed. Our LPR systems can read plates day or night, in all weather, and at full speed—and this is at the core a very amazing technology. Having used the LPR systems myself, I know how valuable the return is for real-time crime fighting and investigations.
Got any success stories you can share?
Our LPR systems are being used every day to catch stolen vehicles and arrest wanted persons, it almost seems anti-climatic to talk about individual incidents. But there is something special about every time an officer gets an alarm in Car System and is able to close a case or recover a stolen vehicle. There have been some pretty significant cases in Baltimore City recently, including a shooting suspect arrested with a partial tag from a witness, among other cases. Here are some news media links: Fox Baltimore and NBC News.
What's your background in, and what led you to Leonardo?
I was with the Alexandria, Virginia Police Department for 25 years. I was an officer in the patrol division, an investigator in the Vice/Narcotics unit, and then I spent a good part of my career as a Sergeant in charge of mobile technology. While working in mobile technology, I introduced LPR systems to the agency. In fact, we were one of the first in the region to use it. Through our early adoption of LPR, Alexandria was on the cutting edge of law enforcement technology, and we were able to use that experience to help guide the region in deploying more LPR systems.
This gave me a great deal of experience with Leonardo's ELSAG Mobile Plate Hunter hardware and software. We successfully deployed multiple LPR systems in patrol, investigations, and parking enforcement. I am proud of the early and continued accomplishments we had in LPR.
I retired from the police department in 2016 and accepted my current position with Leonardo, so I now have four years with the company! I have found that my operational and technical experience in law enforcement has been a key asset when working with our LPR users.
What are you most excited about right now? And what do you do in your free time?
Living life! I am blessed with a wonderful family and career. Working for Leonardo has challenged me with new opportunities, and I have a strong base of family and friends to enjoy in my off time.
Speaking of, that includes: fitness, outdoorsman, photographer, and family. I am doing something physical every day, either at the gym or going for a run in the park. I get away whenever I can to go hiking or camping, and I take a camera wherever I go. I have been a professional photographer for many years and I enjoy wildlife and landscape photography, events, and portraits. I also do the corporate and product photography for our Leonardo LPR line of business.
All of this is situated around my family. My wife and I are often at the baseball field watching one of our two boys play baseball, visiting my daughter at college, or doing family activities together.
Got a frequently asked question you can answer right now?
I sometimes get a variation on the question of "Why do we need LPR technology when we don't have it now?" To me this comes back to the mission: whether it is crime, parking, security, or even tax collection, Leonardo's LPR systems can add efficiency to the workflow. I first ask them what they are doing now and how they are doing it, analyze the answer, then point out ways that they could be more efficient by using LPR. I am usually able to identify mission objectives that they are currently unable to do without the technology. Even better, I am often able to show them ways that LPR could accomplish tasks in their mission that they had not even considered.
Thank you, Jim!